R.K. Heggie Grain provides honest grain merchandising services for farmers and livestock producers.  By leveraging decades of experience, R.K. Heggie Grain will get the best prices for customers. Services have been expanded to buying hay from producers in Alberta and Saskatchewan. 
The livestock industry is vital to Western Canada and to R.K. Heggie Grain. Finding the right product for the right price helps this important industry thrive. R.K. Heggie Grain has been supplying livestock feeders for over 50 years.
Call today for daily grain and hay prices.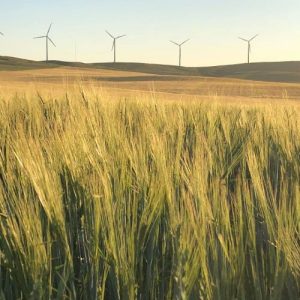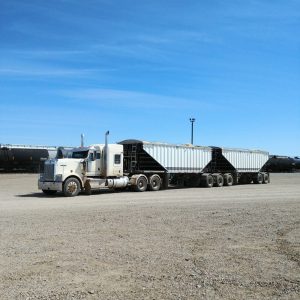 R.K. Heggie Grain was founded as a grain hauling business and at its peak had 32 semitrucks all over Western Canada and the USA. With that experience, R.K. Heggie Grain became experts in the logistics of moving grain. The ease of transporting product from producer to end-user is one of R.K. Heggie Grain's major advantages. The logistics division also has experience importing agricultural commodities by railroad.
R.K. Heggie Grain has access to a modern chain drag system that can transload from rail to truck at a rate of 25,000 bushels per hour. The system can load a semi-truck (44 Metric Tonnes) in 7 minutes. The record number of trucks loaded in one day is 97. Coupled with a 100-foot scale on site and close proximity to highways 4 and 845, the transloading facility offers a convenient solution for loading needs. The system is owned and operated by Transmark Ltd.