Building trust is our ultimate goal
In the winter of 1959, 21-year-old Ron Heggie purchased his first single axle grain truck to haul grain all over southern Alberta. His long family history in the area gave him the ability to connect with farmers and ranchers on a personal level. The feedlot industry was growing and so did his grain hauling business. R.K. Heggie Grain expanded steadily by building close relationships with feedlots and grain producers. A trusted reputation was formed by providing prompt payments and genuine customer service. In 2007 R.K. Heggie Grain partnered with other ag businesses in Southern Alberta to create Lethbridge Inland Terminal (LIT). This successful grain terminal operated until 2014 when an opportunity came to sell it to Viterra. R.K. Heggie Grain is proud of their critical role in building the grain terminal.
Today, R.K. Heggie Grain continues to serve as Western Canada's trusted grain merchandiser. Generations of farmers and end-users have relied on R.K. Heggie Grain to provide honest brokerage services. Ownership of Transmark, a railcar storage and transloading facility near Lethbridge, gives customers unique access to a variety of feed commodities.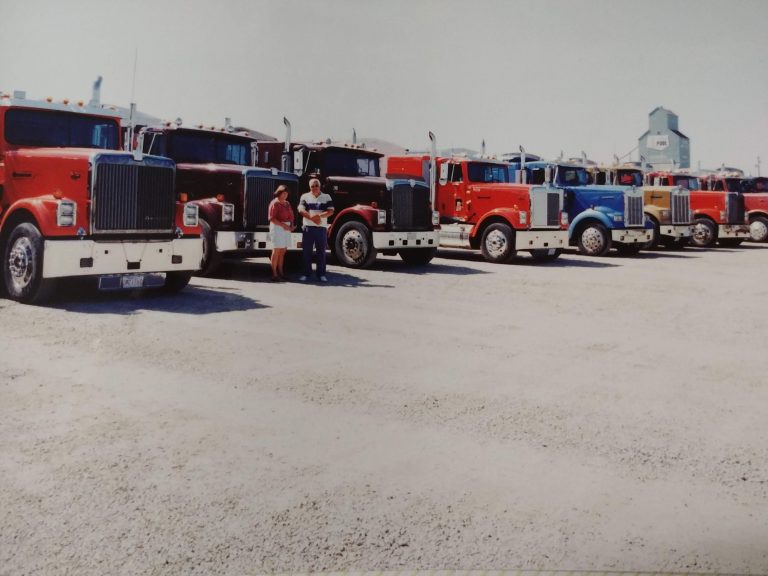 Need help marketing your grain?
We are experts!